We've recently updated our payment terms and methods to incorporate TransferWise.
Use this link to access Transferwise.
Select business or charity when asked who you're sending money to:

Fill in these details exactly as you see below :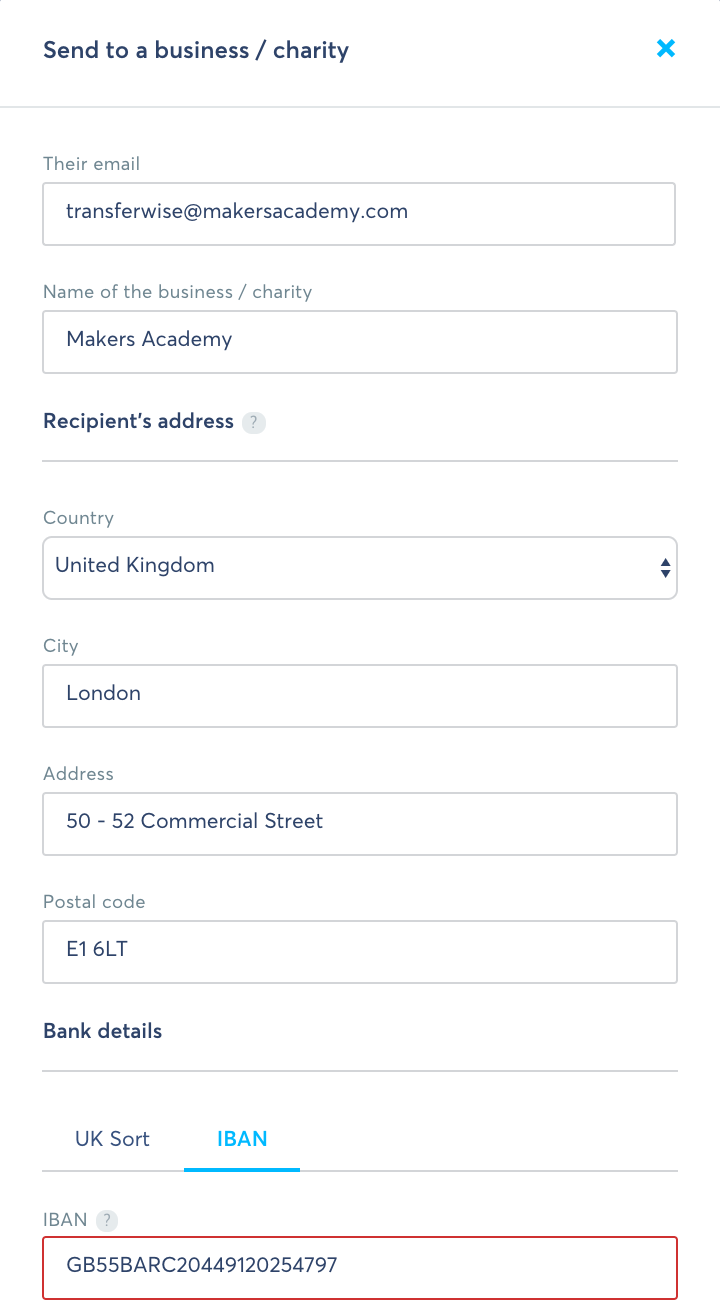 Email: transferwise@makersacademy.com
Name of the business: Makers Academy
Address: United Kingdom, 50-52 Commercial Street, E1 6LT
IBAN : GB64BUKB20449120254797
If you're asked for a reference, please use the student's name.