We have a two-stage application process: there is an online form, and then a face-to-face or remote (online) interview.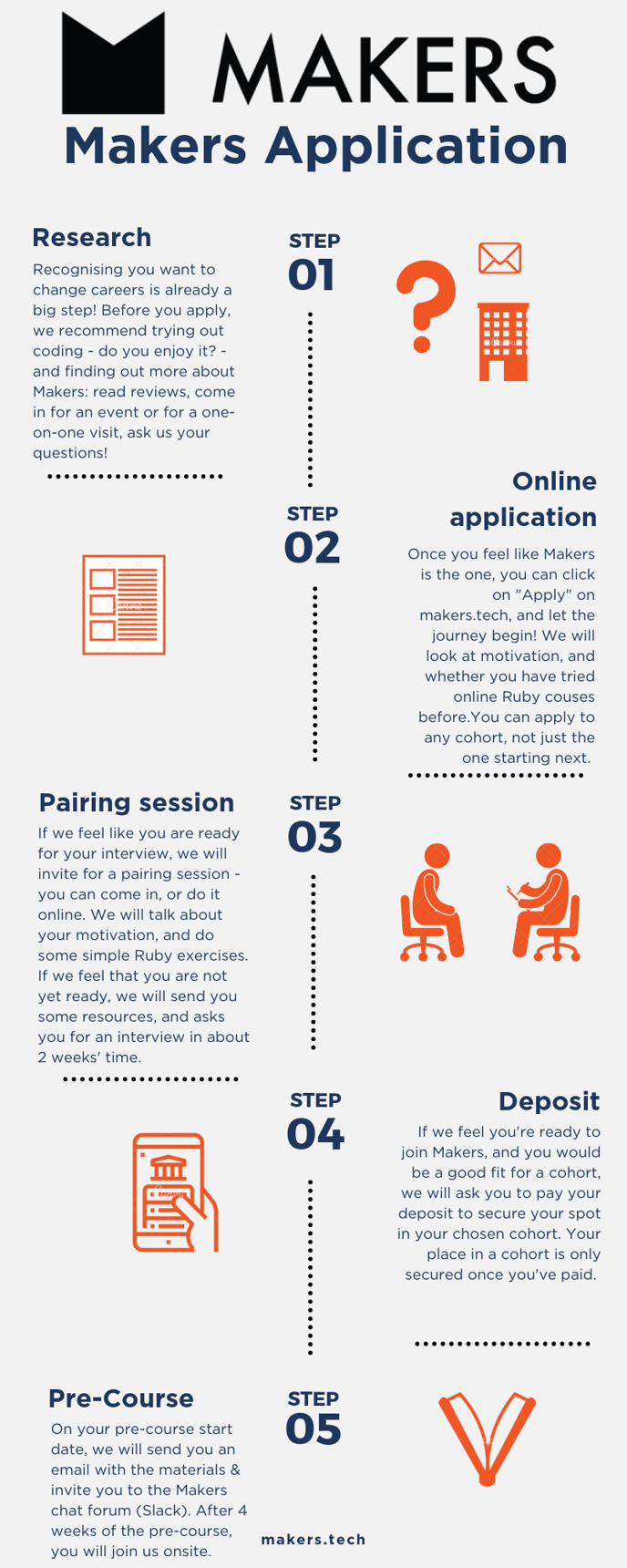 The two steps are the following:
Online application form

You can click on this link to apply. We will ask you for your contact details, whether you have done any online coding courses before (such as Codewars or Codecademy), and there is a chance for you to add a motivation letter.
You can find out what resources we recommend before you apply, and what your motivation letter should consist of here.

Face-to-face or remote (online) pair programming session

the session is essentially your interview. The pair programming session is where you and a member of our admissions team will sit down and walk you through some Ruby based challenges.
The pairing session lasts 45 minutes. If we feel like you are ready to join a cohort, we will email you to offer you a place in the cohort. If we feel like you need some work on your coding skills, we will send you some more coding resources to work through and ask you to come in to a second pairing session.
We will pay attention to your logic skills, team-working skills (how can you narrate your thoughts - most of the course is in a pair programming setting, so this is really important!), and how well you understand Ruby.
Need to know more?
The comprehensive guide to joining Makers can be found here!